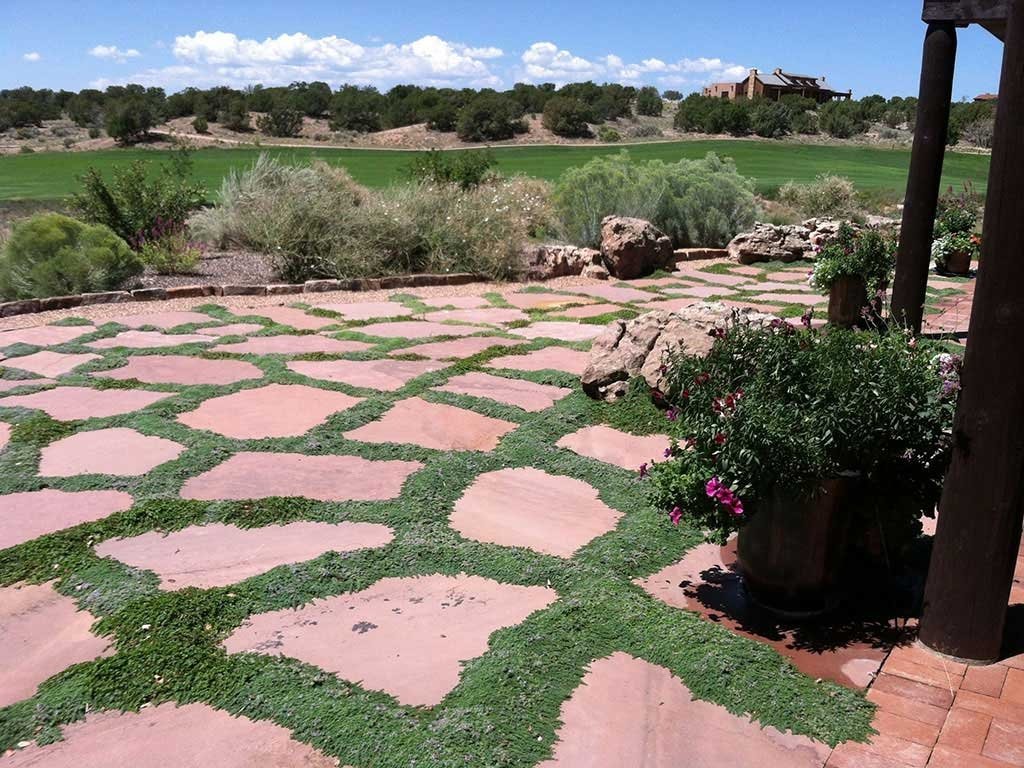 Flagstone Installation in Santa Fe
Flagstone Patios in Santa Fe
Flagstone Installation in Santa Fe: An art in itself
There are as many styles and quality of Santa Fe flagstone work as there are landscapers in Santa Fe. While all Santa Fe Landscapers offer flagstone, not all flagstone work is equal. It can make the difference from an ok patio to a beautiful Santa Fe landscape.
While the quality of our work is always our priority, there are different ways of working with flagstone for different results. Our flagstone is always hand chiseled, not grinder cut, unless it is for a specific look. The process of hand chiseling allows the masons to form each piece to fit the next in more organic shapes.
Flagstone patios can be set in sand or in concrete. Joints can be filled in with sand, gravel or mortar depending on both visual preferences and budget considerations. Many times we plant right up to the edges of the patio, and at times we uses groundcovers such as thyme in between the joints.
Flagstone colors vary from Colorado red, which is similar to brick color to almost white to gray. The most popular colors, though, are in the ranges of pinks, peaches and tan.
Whatever your color and style preferences, McCumber Fine Gardens is able to create a flagstone patio for you. We believe that you will find the quality of our work superior to other Santa Fe landscapers.