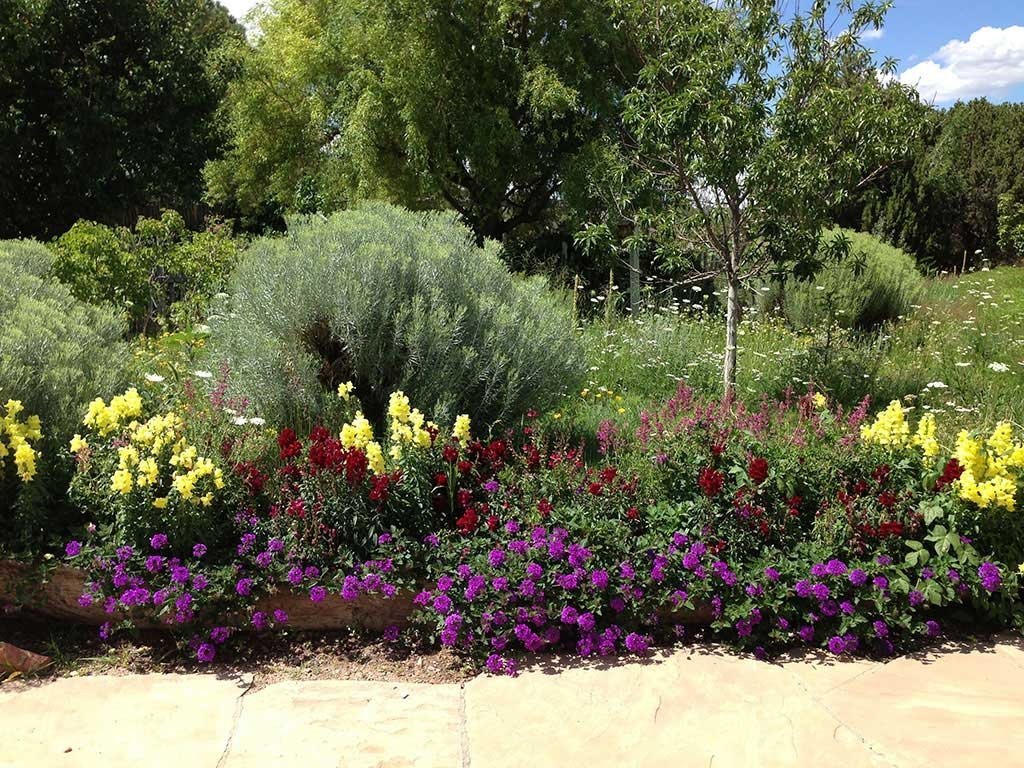 Perennial Gardens in Santa Fe
It is possible to have a lush perennial bed without too much water in Santa Fe. As experienced landscapers we can help you chose a location and site specific plants to create your own paradise.
The key is to choose an area and to build up a few beds with very good soil. Focus on these for your flowers and go with rocks and native shrubs in the outer areas. In xeriscape gardening this is the zone system. Zone 1 is your built up garden near that house, perhaps the one you enjoy from your patio.
We can offer many perennials that thrive in the Santa Fe area and will delight you at various times of year, always keeping your garden rich in color, texture and smell. We love to do groupings of bold color tapering done by height, broken up by soft foliage. You will be pleased at how much color you can get with very little water use from our carefully chosen and researched palate of plants. We know all of the gardening tricks to get peak performance from your perennials and our maintenance service will keep things looking their best.