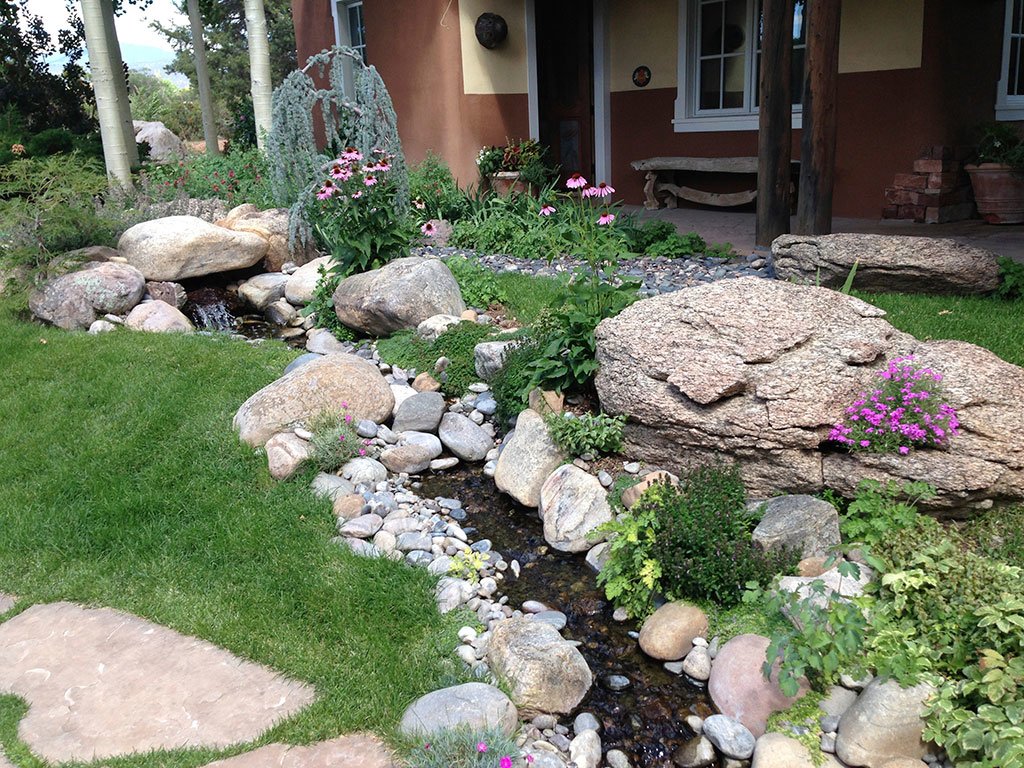 Rock Gardens in Santa Fe
Our rock gardens are very low maintenance, water wise, and also an aesthetically pleasing way to landscape your Santa Fe garden. We always start a rock garden by installing a layer of weed barrier, and we have buried all kinds of unhealthy lawn and plants.
Our landscapers love to work with boulders and can find the perfect character boulder for your space which will become a permanent year round backdrop to your garden. We have several great sources for beautiful rocks and boulders. We use many kinds of gravel for yards, especially during these times of drought, and there is a great variety of color, shape and texture to chose from. Gravel always looks better when broken up by a flagstone path and boulders with river rocks creating the feel of a dry river bed. We have been using rock as a major feature in our Santa Fe landscape designs for since the beginning.
We also use rocks to build up raised perennial beds, retaining walls, and terraced garden beds. Our rock fountains can transform any outdoor space. Call us for ideas and suggestions for your particular site.