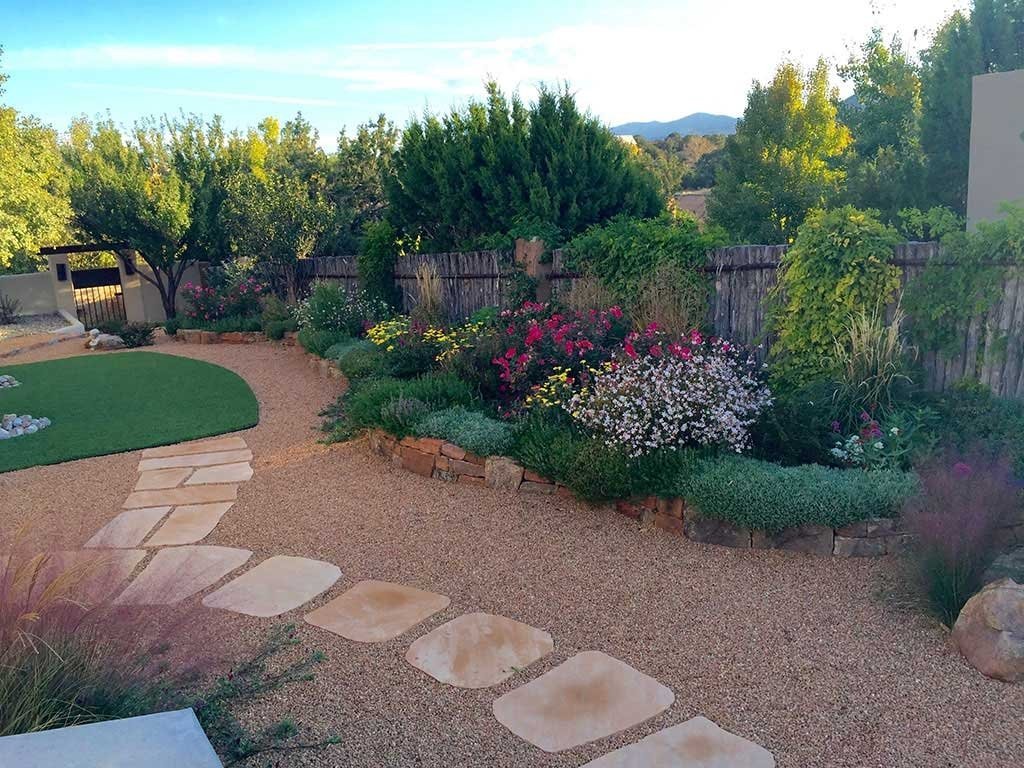 Irrigation in Santa Fe
Irrigation is the true backbone to any garden in water conscious areas, such as Santa Fe. A good irrigation system will operate smoothly and make a garden thrive. Slow drip emitters water a plant more deeply and with much less water than hose watering. Irrigation zones can be arranged so that appropriate plantings get the right amount of water and not too much. An example of a typical irrigation system might include two perennials zones, one for the exposed sides of the house and one for the more protected areas, a tree zone, and possibly a sprinkler zone for either revegatation or grass. Also, timers can be set to run the system in the middle of the night when the ground is more able to absorb the water without drying up.
McCumber Fine Gardens holds a state irrigation license and a general contractor's license. We have installed as well as manage and maintain many large systems, cisterns and well pumps throughout Santa Fe. While all Santa Fe landscapers will offer irrigation systems with their plantings, it is important to remember that it involves plumbing skills that require both a license and experience.
We offer irrigation systems of all sizes and needs, including cistern and well systems. We also revamp existing systems that have caused homeowners much water and hours of frustration. Our services also include shut offs, turn ons and regular irrigation maintenance.
Our garden maintenance monitors irrigation performance as part of their regular tasks.