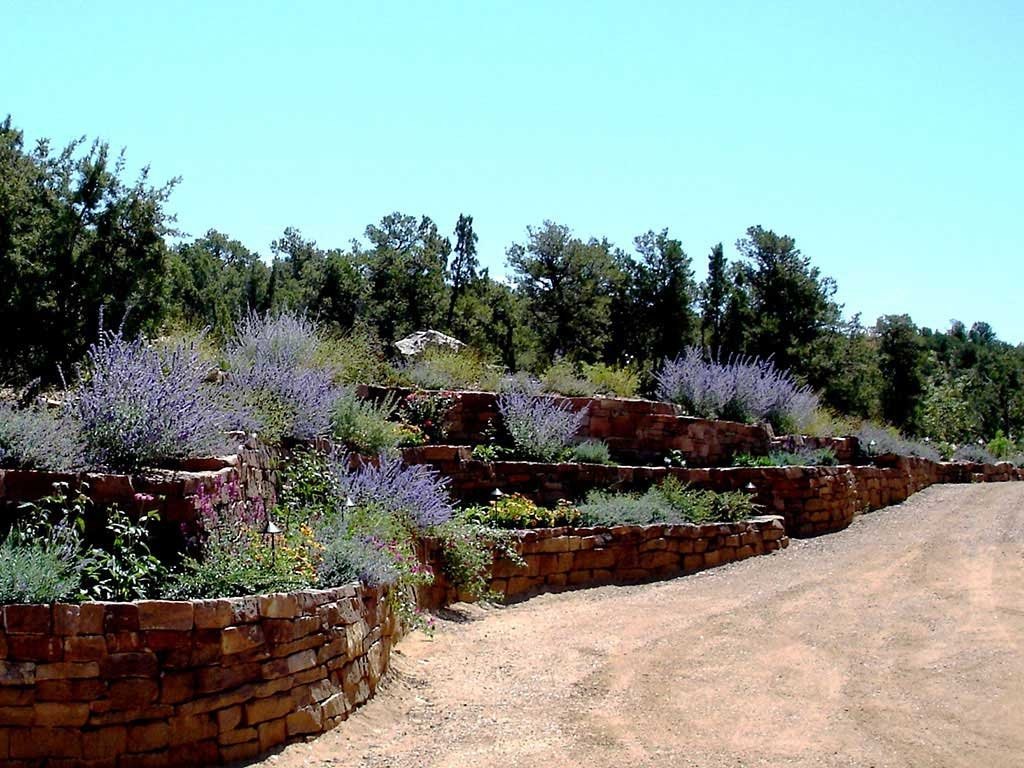 Landscape & Garden Design in Santa Fe
We offer many landscape and garden design services to create stunning Santa Fe Gardens.
Depending on the needs of the clients and properties we can present our designs in the form of CAD plans, or as simple drawings.
Often simple drawings are enough to formulate and idea and the rest of the design work is done on site as the project progresses. Other times clients are more comfortable with plans that have every dimension to scale and all of the plants drawn in. Often the challenges of the specific project dictate what kind of planning is needed.