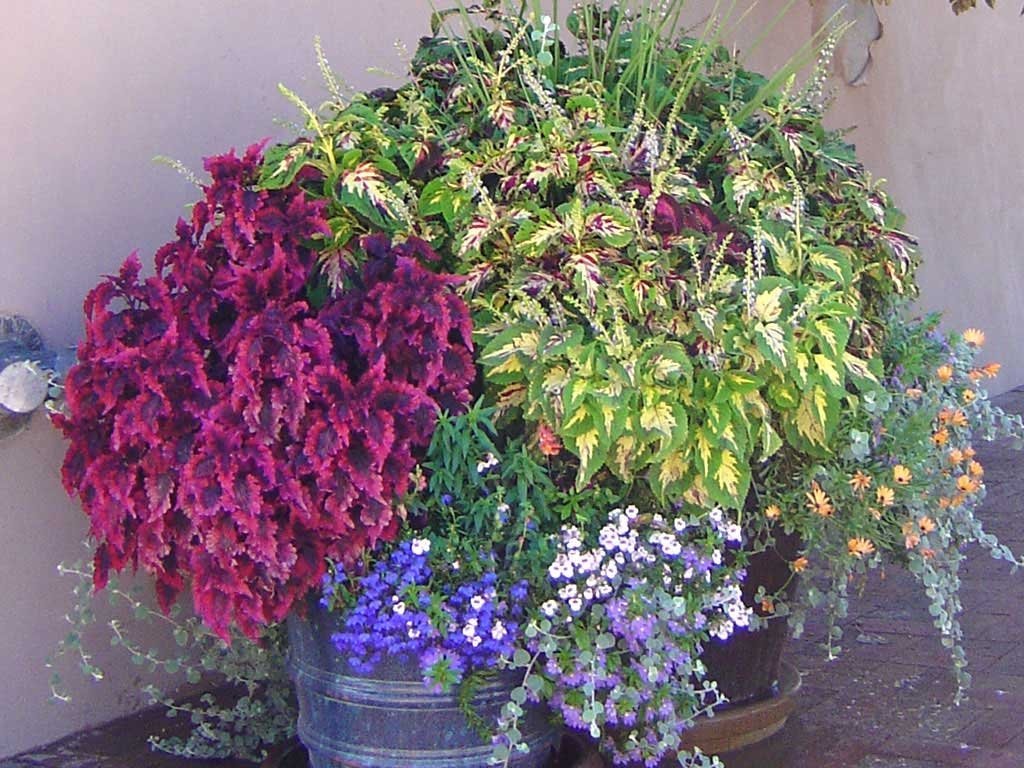 Container Gardens in Santa Fe
Santa Fe is the perfect environment for container gardens. Containers can be a perfect compliment to any kind of Santa Fe landscaping. One of our specialties is container gardens, both window boxes and pots for commercial and residential clients. In the spring we plant flats of annuals, mixed with various other plants. Our favorites are rocket snapdragons, deeply colored petunias, alyssum, salvia and coleus. We can also create very nontraditional looks, depending on what the container and the back drop call for. Years of experience as Santa Fe landscapers have taught us how to arrange containers best so that they grow magnificently and look superior to other pots.
"Plants on steroids" some may joke, but really it is just careful planning, planting, fertilizing and maintenance. Often by the end of the summer you can not see the container at all.